Process plants
Solid and liquid
Turnkey Projects
We at HERPASA offer comprehensive solutions for the development of process plants, by planning and executing customised projects for any sector. We bring in the experience of our expert technical, production and project management team to meet the demands of our clients.
We offer tailor-made technical advice and support to clients throughout the project planning and design as well as ensuring we select the most appropriate technology for their particular requirements.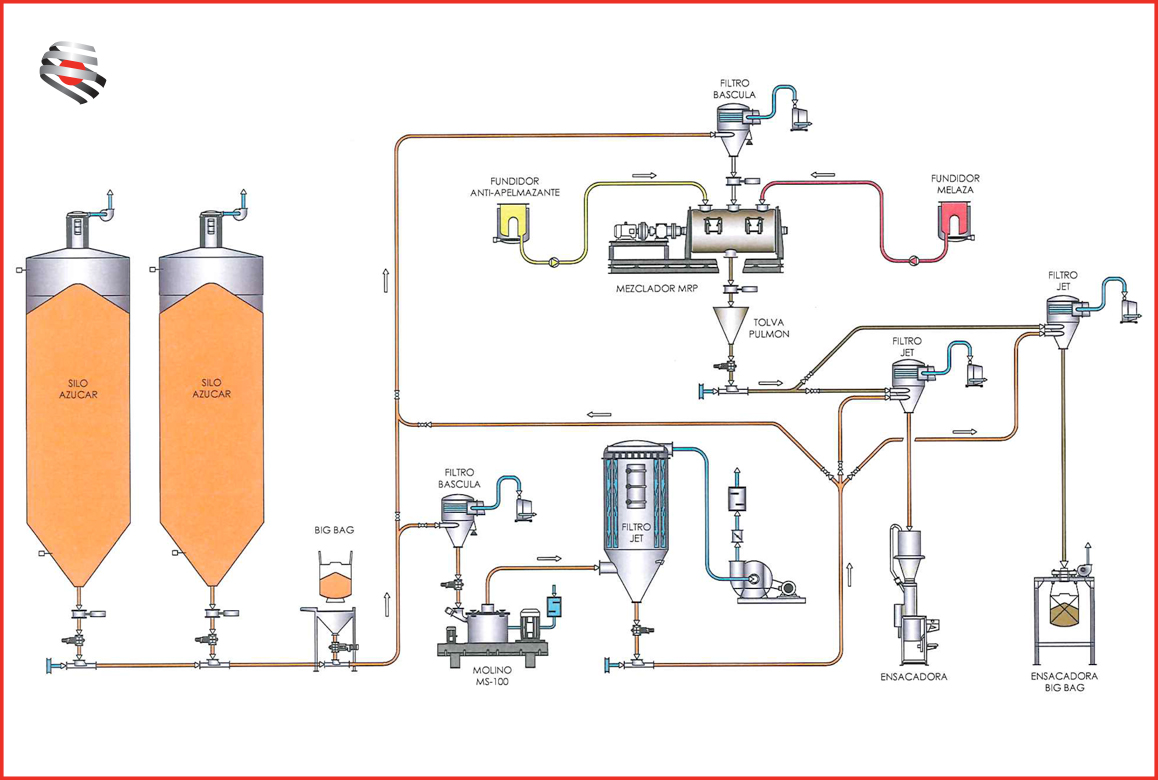 Crystalline sugar treatment plant.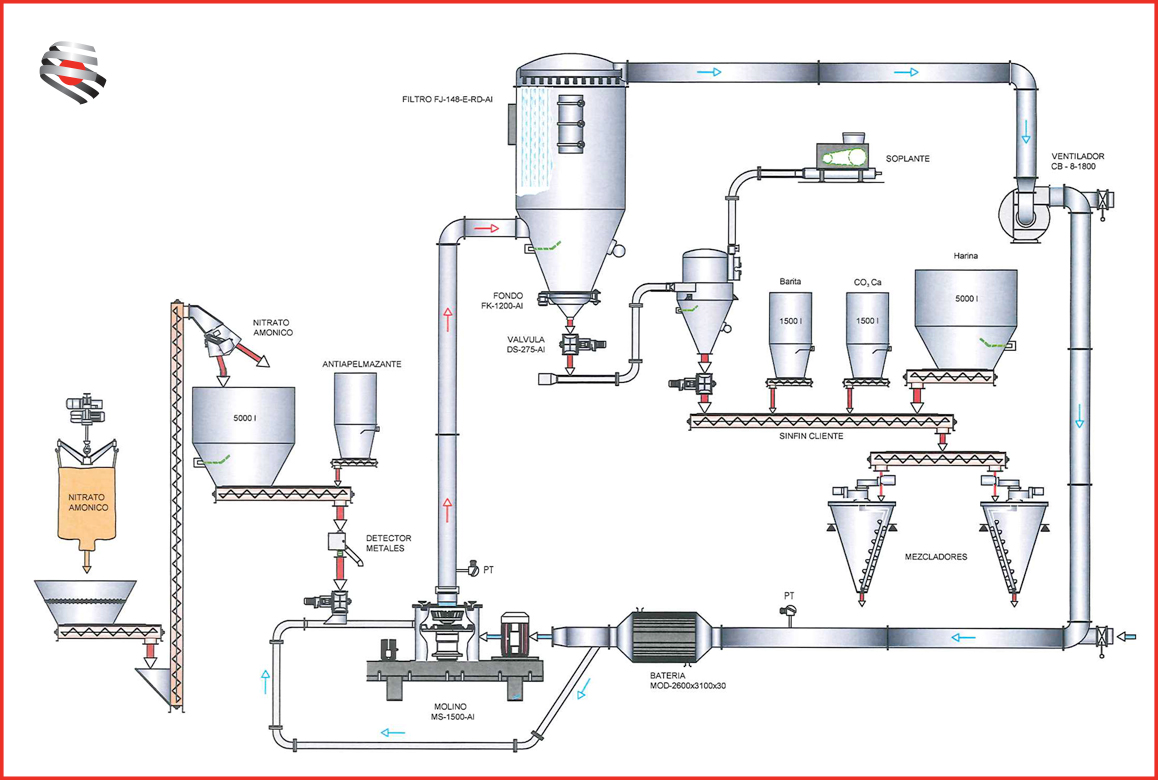 Grinding of Ammonium Nitrate.
Dosing and mixing for the production of gunpowder.
We carry out projects from the initial concept stage (performing the detailed engineering), the equipment manufacturing and the installation on site) and we also work in collaboration with engineering companies, in which case, we manufacture and assemble the equipment.
Our Engineering Department carries out the necessary calculations to comply with required standards, and monitors the whole process from the beginning to the final delivery. We also include the technical dossiers with EC certificates of conformity; the quality of materials;
welders certification; engineering calculations, and the rest of relevant elements of process and product.
Our designers and Product Engineers are responsible for producing all the necessary construction drawings for each project, preferably using Solidworks as 3D design software.
We build up the P&ID based on the process requirements and adapting the scope of the project to the customer's needs, offering different options to optimize cost and quality.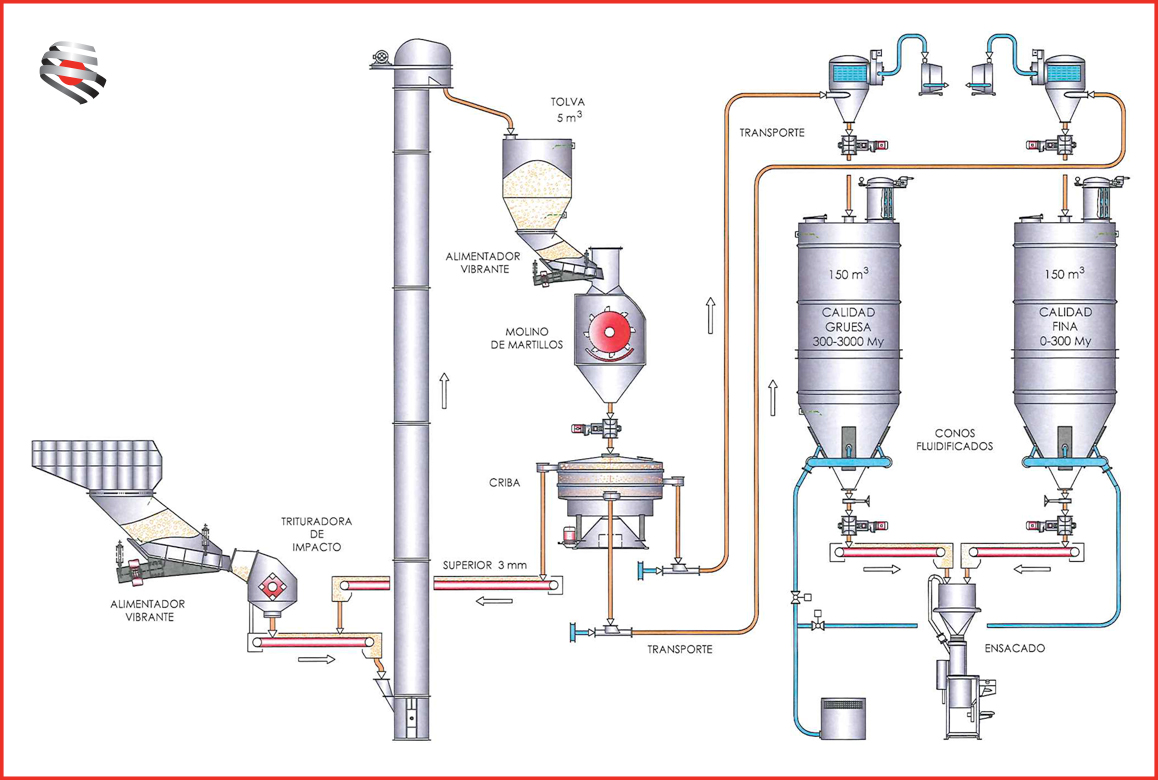 Installation of a plant for
the production of fine and coarse salt.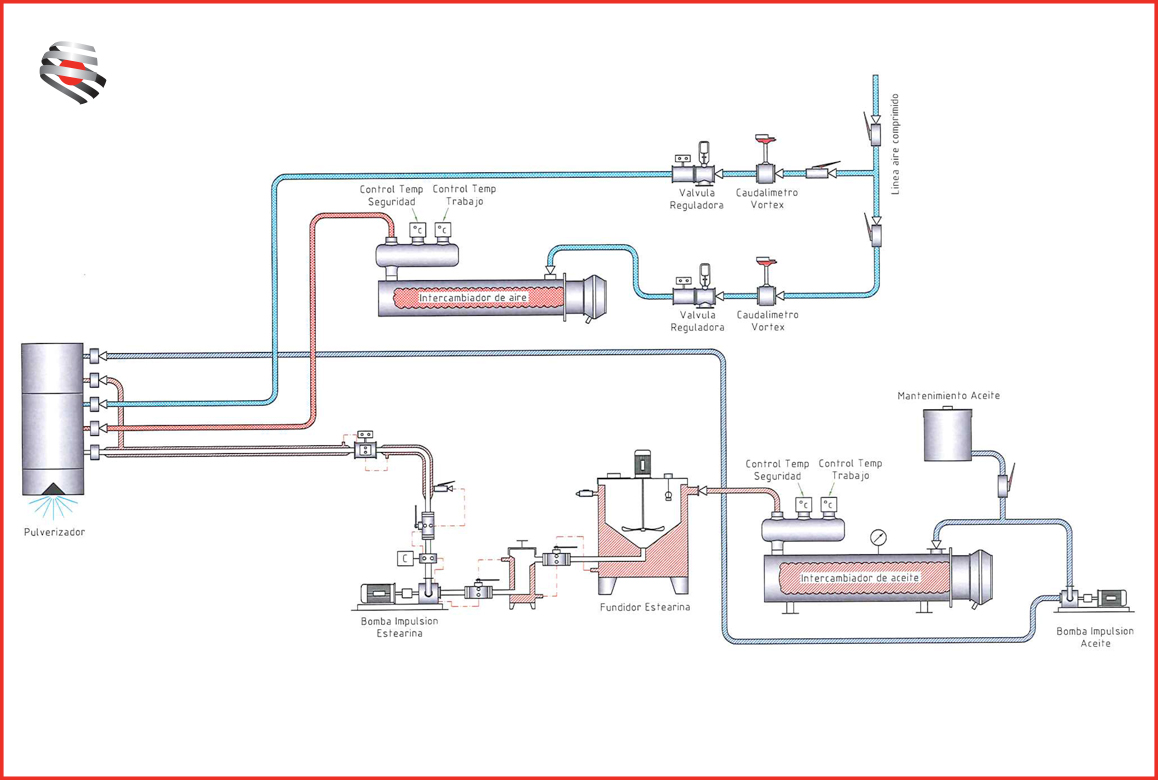 Fusion et dosage de la stéarine.
We manage the shipment of tanks, machinery, pipes and process equipment all over the world (by land, air and/or sea), and also manage the 'on-site' construction and installation when needed.
The most representative sectors where we have made turnkey projects are:
• Wine and spirits sector
• Oil sector
• Biofuels sector
• Food sector
• Chemical and pharmaceutical sector
• Bulk material handling